CheckOS | Online Maintenance Work Order Software, Free CMMS Model
Work Order Online Free
With the CheckOS service order program, your company can manage maintenance activities in a much simpler and more efficient way.
Work Order Software for Free Technical Support
With the CheckOS service order software, your company will be more and more close to its customers.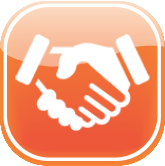 Work Order model to for service together with other companies
The CheckOS work order system has a special mechanism for maintenance service orders to be managed jointly between an approving company and another company designated for the job.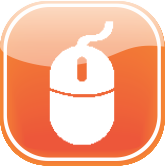 Free Work order control
CheckOS is a free access model app order service that works online on any standard internet browser, just a mobile phone or tablet connected to the internet and you can access the system more efficiently than a maintenance order worksheet.
Service Order Program for Technical Assistance needs to be simple and efficient
Better yet if it's a free access template work order program
There is a plethora of Work Order Software that range from bid control to internal small business demands, these service order programs have different levels of difficulty for the end user, in many cases, making the entrepreneur depend on specialized labor of its attendants and technicians for the use of these systems.
Many of these work order system are installable and therefore rely on a minimal infrastructure of equipment such as servers and other equipment that cause another problem for the company which is the initial investment and subsequent maintenance of their computer equipment, in addition to are confined within the company structure so that when a quick consultation is required when you are away from the company to schedule the next appointments, the entrepreneur becomes hostage to printed reports or remote access to your company that is not always available.
In order to contemplate the most different situations, most of the service order systems in the market present screens and more screens with different information so that it is possible to answer simple questions such as "what?", "Why?" "When?", "How?" "Who?" And "How much?". Because of this, development becomes more expensive and consequently the monthly support increases, with the result that many companies spend large sums of money on licenses to use less than 10% of the capacity of an service order software.
The paid service order software also has the limitation of integration between companies, as some agree to pay for the service and others do not, access to these programs is limited to exclusive use for the company that pays for the licenses, for example, it is common that when a company needs to control the technical attendance of its guarantees, this company has to pay for all the other companies even when these other companies use the system to attend few orders of service.
In other cases, these companies need to maintain an entire availability infrastructure for remote access of technical assistance to the work order program.
Currently, the costs of access to the internet are already part of the reality of all those involved in providing services, even freelancers use the internet to check their customers' emails requesting a call. At the same time, the costs of acquiring and maintaining IT equipment still compose a value that requires a significant initial expense.
CheckOS's proposal as Work Order Software is to bring a model of free access with simplicity but without leaving aside the efficiency in the treatment of your company's work orders, CheckOS is the program of work orders that allows you to manage their work orders without having to worry about the maintenance of complex computer equipment.
The CheckOS Work Order Software is available online, through any standard browser-based equipment and internet access, whenever your business needs. For example: Technicians of companies that work with customer visits can use CheckOS through a mobile phone or tablet to consult, update, finalize and see the next Service request to be answered without having to return to the company to pick up printed reports.
With CheckOS Work Order Software, communication between companies providing product assurance and technical assistance companies does not have to be done by email, the business relationship mechanism between companies allows the entire process between the registration of the order, approval and service, be done in one place, without the need for emails or phone calls.
Is your company not yet registered with the CheckOS service order program? Feel free to register and use wherever and whenever you want.